Mike
Mike
is a limited-use ability. Mike Kirby can discharge sound explosively three times, each discharge stronger than the last, and destroying everything but bosses on the screen. The combined damage of the three pulses exceeds even that of
Crash
, and
Meta Knight
referenced in
Kirby: Right Back at Ya!
Abusement Park
that Mike may be Kirby's most powerful ability. From the reactions from his audience, Kirby's singing seems to be borderline awful to downright unbearable, but he doesn't seem to realize and enjoys himself regardless.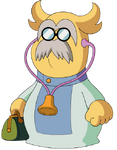 The episode
A Dental Dilemma
wasn't aired during
Kirby: Right Back at Ya!
's original North American run because of the fear young children experience when meeting the dentist for the first time (although it was meant to encourage children to brush their teeth and visit a dentist if they develop cavities). The episode was added back during the show's second run, airing as the 95th episode.


What do you think about Kirby: Planet Robobot?
What rating (out of ten) would you give Kirby and the Rainbow Curse?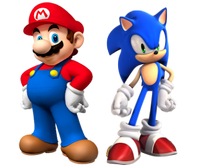 Platformer Games
Go to these sites for info or for help with your own wiki!
Azure Striker Gunvolt • Banjo-Kazooie • Broforce • Cave Story • Code: Hardcore • Conker • Contra • Crash Bandicoot • Donkey Kong • Drawn to Life • Freedom Planet • Geometry Dash • Jak and Daxter • Kirby • LittleBigPlanet • Mario • Mega Man • Metal Slug • Metroid • Mirror's Edge • Oddworld • Ratchet & Clank • Rayman • Shantae (and WayForward games) • Shovel Knight • Sly Cooper • Sonic • Spyro the Dragon • Strider • Tearaway
Want your community included? See how!

Ad blocker interference detected!
Wikia is a free-to-use site that makes money from advertising. We have a modified experience for viewers using ad blockers

Wikia is not accessible if you've made further modifications. Remove the custom ad blocker rule(s) and the page will load as expected.