Tornado
Kirby becomes a tornado at will, becoming impervious to every attack and slowly gaining altitude. The tornado does a lot of damage but can be highly difficult to control, although not as notorious as
Missile
. Kirby can pick up elements by running over ice or fire for example, and imbue the vortex with elemental damage.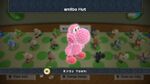 The music in the stage Yoshi and Cookies in
Yoshi's Woolly World
begins with the first 12 notes of the
Fountain Gardens
music from
Kirby's Epic Yarn
. Both games were made by the company Good-Feel, and composer Tomoya Tomita worked on both soundtracks.

What rating (out of ten) would you give Kirby Battle Royale?
What do you think about Kirby Star Allies?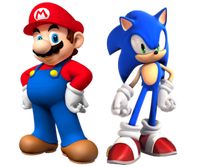 Platformer Games
Go to these sites for info or for help with your own wiki!
A Hat in Time • Azure Striker Gunvolt • Banjo-Kazooie • Broforce • Castlevania • Cave Story • Code: Hardcore • Conker • Contra • Crash Bandicoot • Croc • Cuphead • Donkey Kong • Drawn to Life • Epic Mickey • Freedom Planet • Ganbare Goemon • Geometry Dash • Jak and Daxter • Jazz Jackrabbit • Kirby • LittleBigPlanet • Mario • Mega Man • Metal Slug • Metroid • Oddworld • Ratchet & Clank • Rayman • Shantae (and WayForward games) • Shovel Knight • Sonic • Spyro the Dragon • Strider • Yooka-Laylee
Want your community included? See how!
See all of our Platformer gaming wikis!