Fire
An older ability of the series, with very basic mechanic and simple control, but just as useful nontheless.
Fire
is first instroduced in
Kirby's Adventure
. Highly-similar to
Burning
and also fire-based, Kirby dons a tiara jeweled with a green precious stone and gains the ability to blow fire, or cover himself in flames.


EarthBound/Mother 2
contains a hidden
Kirby
Easter egg. A unique sprite of Kirby appears as the cursor in the hidden debug mode menu, which can only be accessed through hacking. The sprite appears to have influenced Kirby's standard sprite in
Kirby's Dream Course
as they look nearly identical. The two games also share some of the same sound effects.
EarthBound
/
Mother 2
and
Kirby's Dream Course
were in development by
HAL Laboratory
at the same time, which may explain these occurrences.

What rating (out of ten) would you give Kirby Battle Royale?
What do you think about Kirby Star Allies?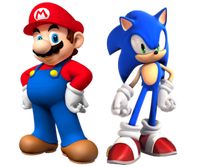 Platformer Games
Go to these sites for info or for help with your own wiki!
A Hat in Time • Azure Striker Gunvolt • Banjo-Kazooie • Broforce • Castlevania • Cave Story • Code: Hardcore • Conker • Contra • Crash Bandicoot • Croc • Cuphead • Donkey Kong • Drawn to Life • Epic Mickey • Freedom Planet • Ganbare Goemon • Geometry Dash • Jak and Daxter • Kirby • LittleBigPlanet • Mario • Mega Man • Metal Slug • Metroid • Oddworld • Ratchet & Clank • Rayman • Shantae (and WayForward games) • Shovel Knight • Sonic • Spyro the Dragon • Strider • Yooka-Laylee
Want your community included? See how!