Unused sprites of
mine carts
exist in the coding of
Kirby Mass Attack
. The types included an orange cart for the
Kirbys
to ride in, a purple cart that an unused enemy would ride in, and a red cart mounted on skis that the Kirbys would ride in (which presumably would have been used in an icy stage).

What rating (out of ten) would you give Kirby Battle Royale?
What do you think about Kirby Star Allies?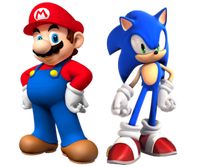 Platformer Games
Go to these sites for info or for help with your own wiki!
A Hat in Time • Azure Striker Gunvolt • Banjo-Kazooie • Bloodstained: Ritual of the Night • Broforce • Castlevania • Cave Story • Code: Hardcore • Conker • Contra • Crash Bandicoot • Croc • Cuphead • Donkey Kong • Drawn to Life • Epic Mickey • Ganbare Goemon • Jak and Daxter • Jazz Jackrabbit • Kirby • LittleBigPlanet • Mario • Mega Man • Metal Slug • Metroid • Oddworld • Ratchet & Clank • Rayman • Shantae (and WayForward games) • Shovel Knight • Sonic • Spyro the Dragon • Strider • Yooka-Laylee
Want your community included? See how!
See all of our Platformer gaming wikis!