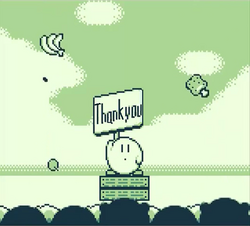 Happy 10th anniversary!
Kirby Wiki thanks Wikia as well as over 3,700 contributors for their support over the last 10 years. Since being founded on April 7, 2007 by Max2, we've grown to having over 1,800 articles. Without you, we wouldn't be the comprehensive guide to all things Kirby that we are today! Thank you!
In celebration of this event, take a look at this blog to see some of our favorite articles, see artwork of our users by Meta Kirby52, and take a listen to some picks for our 10th Anniversary Soundtrack, chosen by members of Kirby Wiki!
Special thanks to WaddleDooFan77 for the animation displayed on the front page, which can be found on Scratch here.
Playlist/Image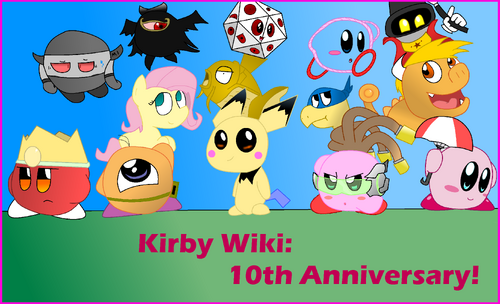 Image by Meta Kirby52. From left to right: Iqskirby, Meta Kirby52, WaddleDooFan77, Gioku, Vaati the Wind Demon, Armorchompy, Max2, Paul2, Blue Ninjakoopa, Changtau2005, Starman125, EmptyStar, NerdyBoutKirby, Star Solister.