Freezy Rex
Freezy Rex
is a
mid-boss
in
Kirby Mass Attack
. He pursues
Kirby
throughout the level where he is found, smashing objects as he goes along. This forces the Kirbys to remain on the move until the end of the level, where the Kirbys are able to knock the floor out from under him.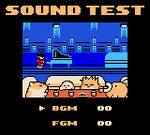 In the Japanese version of
Kirby's Dream Land 2
, the female
Gooey
lookalike's role is instead filled by a little human girl named
Chao
. She was the star of the Japan-only Famicom Disk System text adventure game
Yūyūki
. The image seen on the
Sound Test
screen is a recreation of a scene from
Yūyūki
. Chao appears in
Kirby's Dream Land 3
as well, now with another character from
Yūyūki
, Goku.


What do you think about Kirby: Planet Robobot?
What rating (out of ten) would you give Kirby and the Rainbow Curse?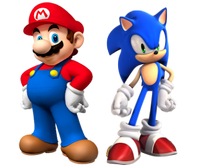 Platformer Games
Go to these sites for info or for help with your own wiki!
Azure Striker Gunvolt • Banjo-Kazooie • Broforce • Cave Story • Code: Hardcore • Conker • Contra • Crash Bandicoot • Donkey Kong • Drawn to Life • Freedom Planet • Geometry Dash • Jak and Daxter • Kirby • LittleBigPlanet • Mario • Mega Man • Metal Slug • Metroid • Mirror's Edge • Oddworld • Ratchet & Clank • Rayman • Shantae (and WayForward games) • Shovel Knight • Sly Cooper • Sonic • Spyro the Dragon • Strider • Tearaway
Want your community included? See how!

Ad blocker interference detected!
Wikia is a free-to-use site that makes money from advertising. We have a modified experience for viewers using ad blockers

Wikia is not accessible if you've made further modifications. Remove the custom ad blocker rule(s) and the page will load as expected.