Ninja
Emphasizing subtlety and technique over brute force, Ninja has weak, but extremely fast infinite-range projectile attacks, relying on constant hits and movement to keep enemies off-guard and himself safe. Ninja Kirby is highly mobile, moving at increased speed and having the ability to climb walls and perform wall-jumps. When enemies do get close, Ninja gives mobile melee attacks which move Kirby and attack at the same time. Kirby wears purple cap with a silver plate on his forehead.



What rating (out of ten) would you give Kirby Battle Royale?
What do you think about Kirby Star Allies?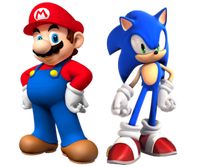 Platformer Games
Go to these sites for info or for help with your own wiki!
A Hat in Time • Azure Striker Gunvolt • Banjo-Kazooie • Broforce • Castlevania • Cave Story • Code: Hardcore • Conker • Contra • Crash Bandicoot • Croc • Cuphead • Donkey Kong • Drawn to Life • Epic Mickey • Freedom Planet • Ganbare Goemon • Geometry Dash • Jak and Daxter • Kirby • LittleBigPlanet • Mario • Mega Man • Metal Slug • Metroid • Oddworld • Ratchet & Clank • Rayman • Shantae (and WayForward games) • Shovel Knight • Sonic • Spyro the Dragon • Strider • Yooka-Laylee
Want your community included? See how!
See all of our Platformer gaming wikis!