Mirror
Available in
Kirby Super Star
and its remake,
Kirby Super Star Ultra
,
Mirror
Kirby gains a blue-orbed golden scepter with the ability to conjure up a mirror-blade for melee attacks, a protective mirroring bubble, and mirror-images of Kirby which hurt enemies upon contact. Mirror Kirby wears a red-and-blue jester hat (compared to the red-and-orange one of
Beam
), and gets a subtle blue coloration to his body.



What do you think about Kirby: Planet Robobot?
What rating (out of ten) would you give Kirby and the Rainbow Curse?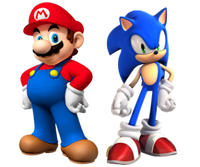 Platformer Games
Go to these sites for info or for help with your own wiki!
Azure Striker Gunvolt • Banjo-Kazooie • Broforce • Cave Story • Code: Hardcore • Conker • Contra • Crash Bandicoot • Donkey Kong • Drawn to Life • Freedom Planet • Geometry Dash • Jak and Daxter • Kirby • LittleBigPlanet • Mario • Mega Man • Metal Slug • Metroid • Mirror's Edge • Oddworld • Ratchet & Clank • Rayman • Shantae (and WayForward games) • Shovel Knight • Sly Cooper • Sonic • Spyro the Dragon • Strider • Tearaway • Yooka-Laylee
Want your community included? See how!

Ad blocker interference detected!
Wikia is a free-to-use site that makes money from advertising. We have a modified experience for viewers using ad blockers

Wikia is not accessible if you've made further modifications. Remove the custom ad blocker rule(s) and the page will load as expected.