An unused item for
Top Ride
exists in the files of
Kirby Air Ride
, and can be accessed in the game's debug menu. It is called "UsiroYurerun," which translates as "Waver Behind." Physically, the item resembles a crystal on top of a support of some kind. The item distorts the appearance of the area directly behind the machine using the item. The item also produces two sound effects that aren't used otherwise. The original purpose of the item is unknown, but it is possible that it may have been used to confuse other players.

What rating (out of ten) would you give Kirby Battle Royale?
What do you think about Kirby Star Allies?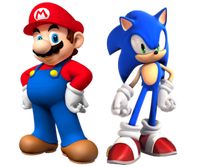 Platformer Games
Go to these sites for info or for help with your own wiki!
A Hat in Time • Azure Striker Gunvolt • Banjo-Kazooie • Broforce • Castlevania • Cave Story • Code: Hardcore • Conker • Contra • Crash Bandicoot • Croc • Cuphead • Donkey Kong • Drawn to Life • Epic Mickey • Freedom Planet • Ganbare Goemon • Geometry Dash • Jak and Daxter • Jazz Jackrabbit • Kirby • LittleBigPlanet • Mario • Mega Man • Metal Slug • Metroid • Oddworld • Ratchet & Clank • Rayman • Shantae (and WayForward games) • Shovel Knight • Sonic • Spyro the Dragon • Strider • Yooka-Laylee
Want your community included? See how!
See all of our Platformer gaming wikis!