Hey just an update on my soon to be fan-fic. My friends and I have wrote some of chapter 1, but my time on computers is limited so it might be a bit before the Fan-Fic is out. I'm also looking for O.C Kirbys/ Knights as well. If you want a O.C of your in my Fan-fic, just message or comment me and tell me about your O.C.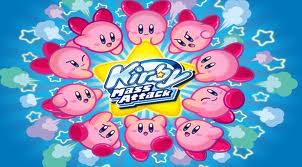 Kirbygal4455 22:58, April 12, 2012 (UTC)Kirbygal4455
Ad blocker interference detected!
Wikia is a free-to-use site that makes money from advertising. We have a modified experience for viewers using ad blockers

Wikia is not accessible if you've made further modifications. Remove the custom ad blocker rule(s) and the page will load as expected.