Last round saw matches between Kirby's weakest rival and Kirby's least helpful friend, Meta Knight's loyal servant and Kirby's stretchy friend, The Main Boss of Kirby: Canvas Curse and A Turtle, and finally, The Warrior of the Stars and The Supposed Final Boss of Kirby 64. Now, let's get to Round 1-7, shall we?
Battle 1: Capamari vs. King Dedede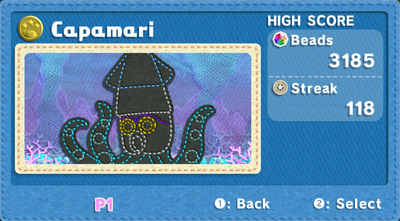 CAPAMARI
VS.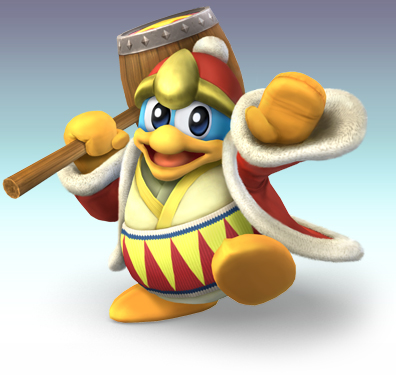 KING DEDEDE
This match sees Capamari, foe of Kirby's seen only in Kirby's Epic Yarn, against King Dedede, Kirby's biggest rival. Though these two have never met, now it is time to start. Will Capamari put King Dedede's reign of terror to a close, or will King Dedede crush Capamari beneath his hammer?
Poll
Battle 2: Heavy Lobster vs. Dedede Doll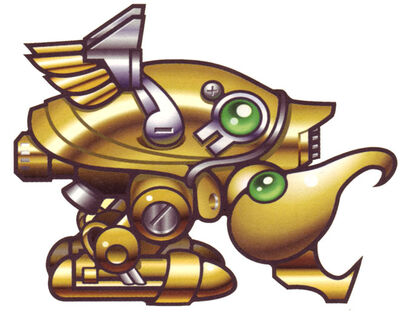 HEAVY LOBSTER
VS.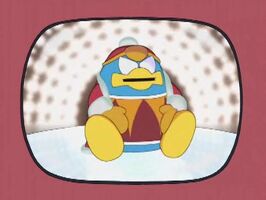 DEDEDE DOLL
The next match is a match for the ages: The loyal puppets used by Meta Knight and King Dedede: Heavy Lobster, a high-tech lobster machine capable of ripping one to shreds, against Dedede Doll, a puppet controlled by King Dedede used to terrorize the citizens of Cappy Town. Will Heavy Lobster tear up Dedede Doll, or will Dedede Doll manipulate Heavy Lobster into a trap?
Poll
Battle 3: Squishy vs. Dark Meta Knight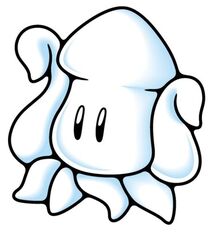 SQUISHY
VS.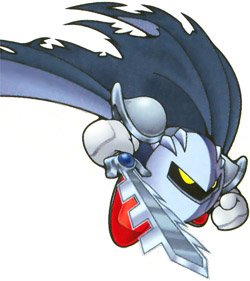 DARK META KNIGHT
It is now time for another Blipper vs. Galacta Knight duel: a weak aquatic foe vs. a Meta Knight-type foe.
Yeah, this will probably end up in Dark Meta Knight's favor, but who knows, maybe Squishy will pull something out of the blue?
Poll
Battle 4: Mabel vs. Wham Bam Rock
MABEL
VS.
WHAM BAM ROCK
A battle between mystics: Mabel, a fortune teller, against Wham Bam Rock, a strange facial entity. One's friend, one's foe. Will Mabel predict Wham Bam Rock's loss, or will he crush her beneath his hands?
Poll
Ad blocker interference detected!
Wikia is a free-to-use site that makes money from advertising. We have a modified experience for viewers using ad blockers

Wikia is not accessible if you've made further modifications. Remove the custom ad blocker rule(s) and the page will load as expected.