It was a decent game with cute characters, a unique artwork and gameplay style, And it was the first Kirby game on Wii U! (The final boss sucked, though) It was overall 8/10, real neat. But now, everyone seems to have forgotten about it! What happened?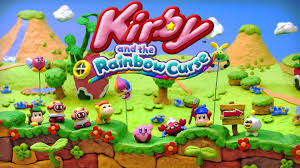 Ad blocker interference detected!
Wikia is a free-to-use site that makes money from advertising. We have a modified experience for viewers using ad blockers

Wikia is not accessible if you've made further modifications. Remove the custom ad blocker rule(s) and the page will load as expected.